About us
With over 100 years of experience in tap manufacturing and a passion for threading, VÖLKEL has established itself as one of the world's leading manufacturers of standard threading tools available from stock. Today, customers in over 70 countries rely on the quality produced by VÖLKEL.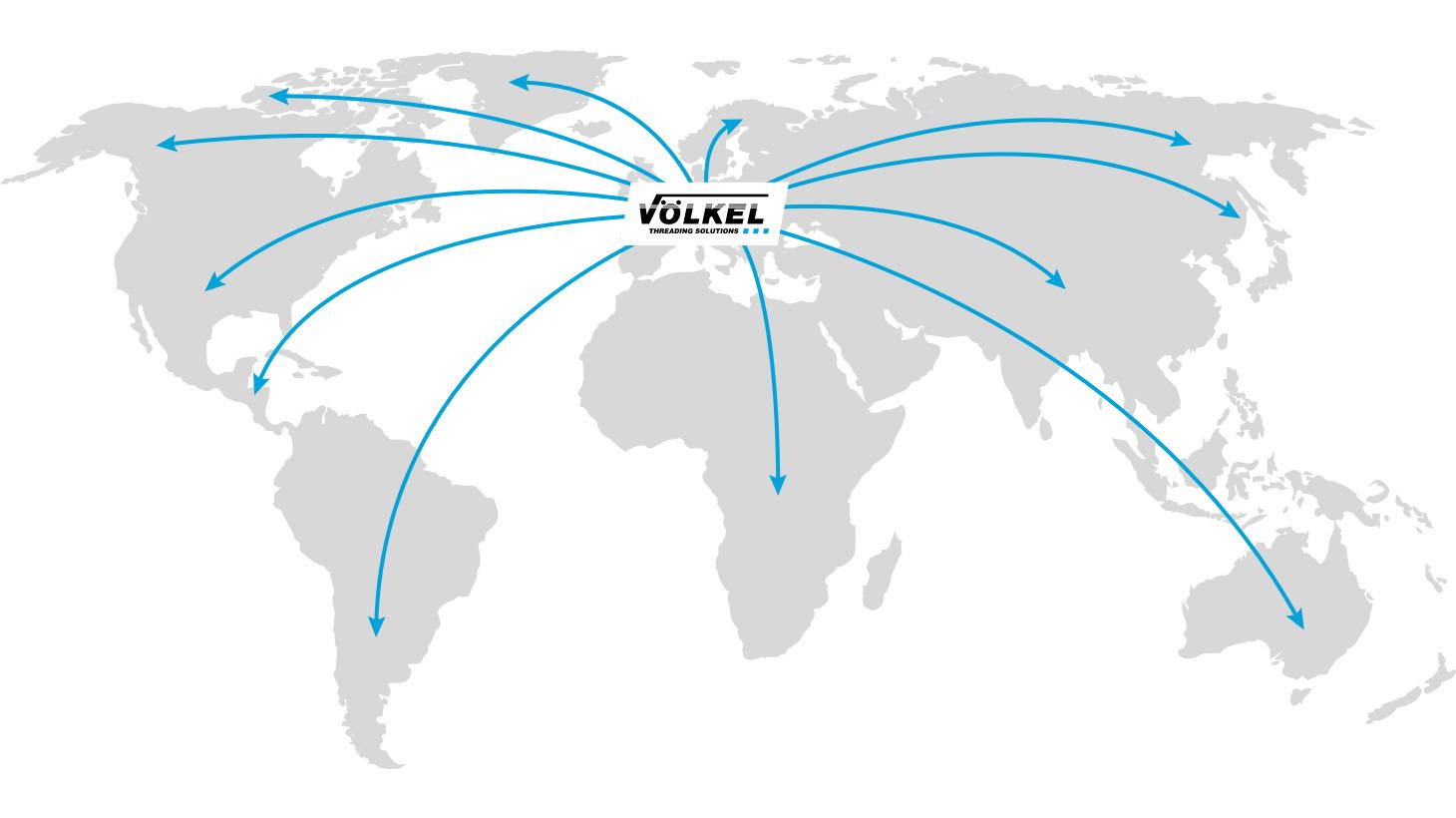 As a family business, we are also able to respond flexibly and quickly to the challenges of the future. The families Völkel and Carrington are committed to the long-term and sustainable implementation and compliance of these promises.

because available
because you can rely on a delivery capacity of over 99% for all catalog items
because reliable
because we keep our promises and you benefit from consistent product and service quality
because you
because we focus on you and offer you a complete package for an all-round successful and profitable partnership
There are essentially four aspects that justify our success and whose consistent implementation makes VÖLKEL one of the most successful providers of standard threading solutions: specialization - quality - service - price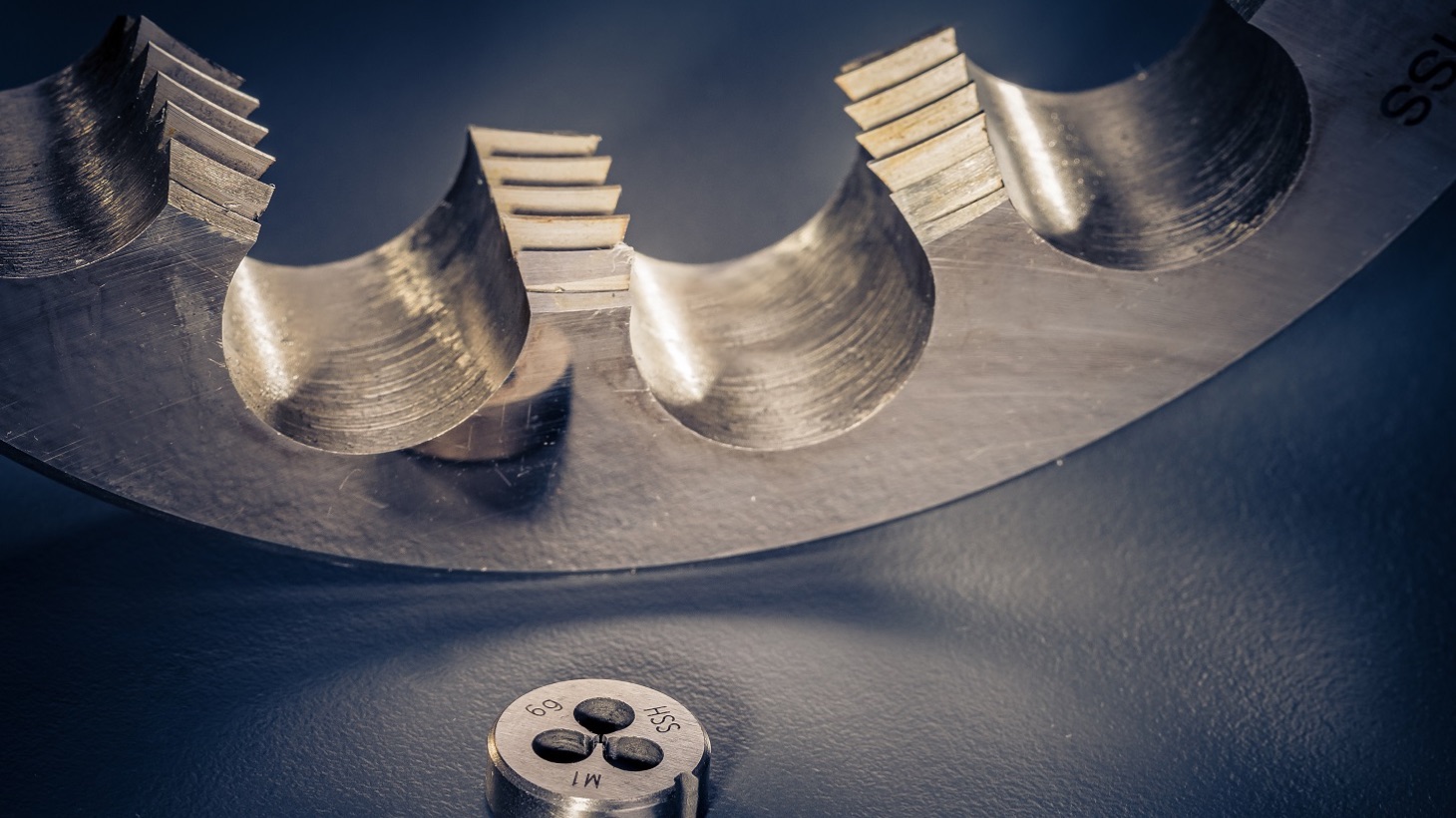 Specialization
Threading tools - that's what we are good at, that's what we focus on. And we have been doing so with great passion for over 100 years.
You benefit from one of the widest and deepest ranges of standard threading tools and thread repair systems available from stock for hand and machine use.
All international standards, common and rare dimensions (M1 to M110), special items and, if desired, coated products are available from stock with a high availability of over 99%.
We support our specialist dealers and their customers with extensive technical knowledge in theory and practice.
Technical instructions and application videos.
Technical Support Manager and Area Sales Manager as your contact person.
Quality
The entire worldwide distribution of our tapping tools is organized exclusively via the central warehouse in Remscheid, Germany. So we can ensure the quality of the goods - and no less important - the quality of the delivery. The manufacture takes place on CNC-machines at five international locations. The concept of international production under our own control has been consistently implemented since 1991. Our subsidiaries and partner companies in Europe and Asia produce on VÖLKEL-owned machines in accordance with our specifications and quality standards. So we guarantee a consistent, good industrial quality. Because we know that tapping is a sensitive working operation, where problems can lead to high follow-up costs. Centralized located the final inspection and storage of all manufactured products as well as their consignment and worldwide shipping takes place in Remscheid. Thereby we ensure a high level of process and service quality.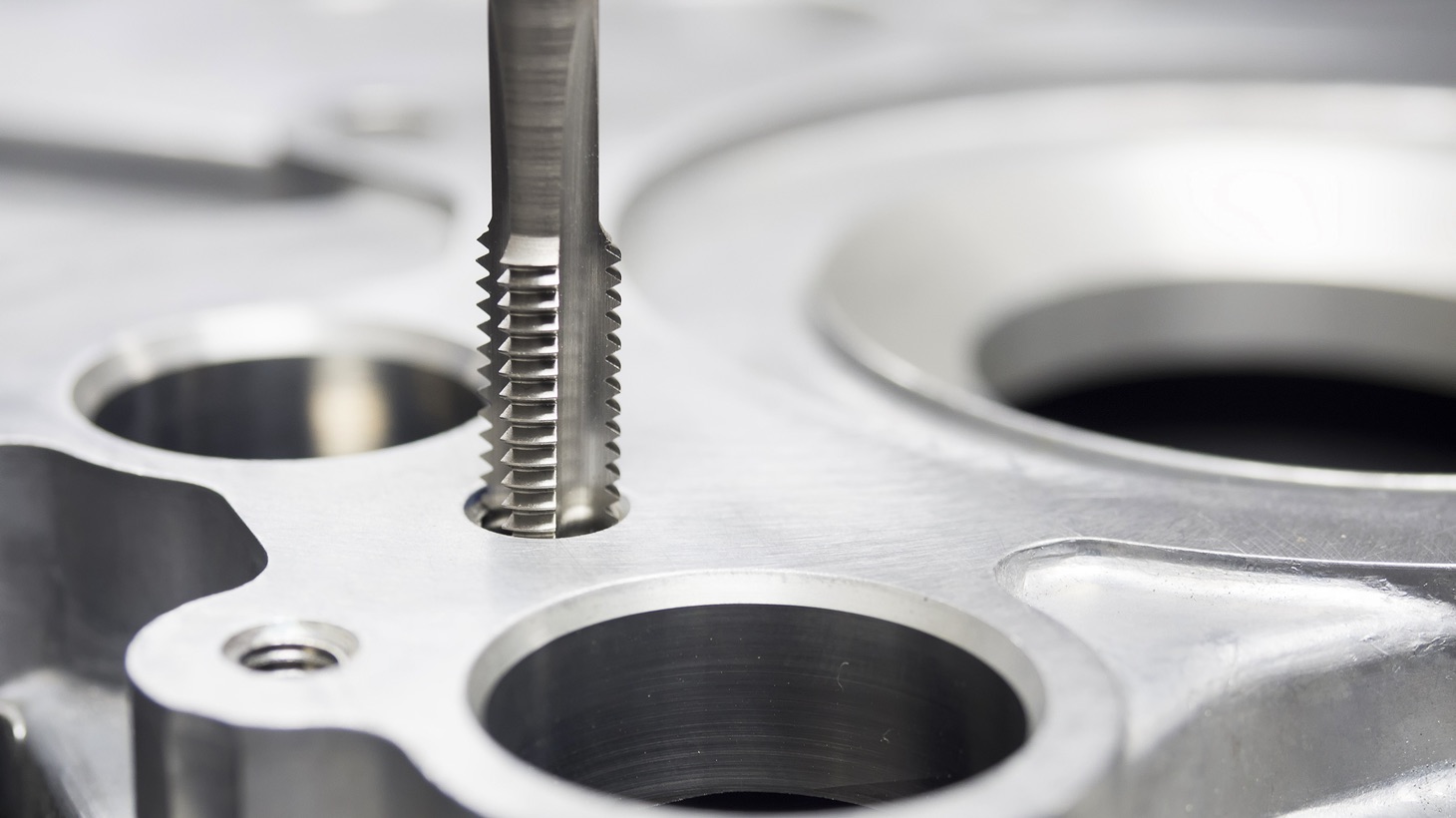 Service
Our complete package for a successful and profitable cooperation: You do not only benefit from the know-how of a threading cutting specialist, but also from the over 99% availability of all our catalog products. More than 12,000 products in almost all international thread standards are available to you every day. In every form and size, including seldom and intermediate dimensions from 1 mm to 110 mm. We claim that a comparably wide and deep range of threading tools is hard to find.
In this way, we guarantee optimum security of supply and reduce your shipping and process costs. At the same time you tie up less capital because you can reduce your storage costs. We offer you the possibility to send articles on the same day, on request also by express and directly to your customers.
Loyalty to the specialized trade is important to us. VÖLKEL sells its products exclusively to specialist retailers, exporters and importers abroad. Inquiries or orders from end users, whether commercial or private, are forwarded to appropriate dealers. We support retailers with sales-promoting activities and, upon request, provide extensive product and image data for the creation of web shops or catalogues.
Price
We claim to have not only the broadest program in our market segment with the best possible delivery time via the distribution channel of the specialized trade, but also the most attractive prices in terms of the overall package. Thus, you too benefit from competitiveness and optimal margins. We make your calculation very easy, because we work on the basis of a worldwide uniform gross price list.